tel.: +371 67543134 e-mail: info@irm.lv Mon-Fri: 8:00-17:00 EN DE LV RU
About Services Possibilities Products Contact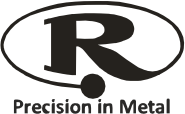 AS IRM is a metal working company with years of experience that specialises in:
- subcontract metalworking (milling, turning, grinding, welding, painting)
- mold form production
- custom equipment (development and production of machinery and equipment upon request)
- saw grinding, sharpening and adjustable equipment for the woodworking industry
AS IRM was established in 1959 as subsidiary of AS ALFA and in 1993 as an independent enterprise,
later in 1996 as a joint stock-company.
Our extensive expertise gained through years of experience has enabled us to provide the highest quality service to our customers.
We work with companies of all sizes (small, medium, large).
Our business partners are mostly based in Germany, Finland, Latvia.
©2022 "IRM" AS. All Rights Reserved.